New Mexico Highlands University
NMHU hired us to provide a new design for their 2015 launch. The focus for their redesign was to expedite unnecessary user clicks and to organize the site into understandable sections with extremely accessible information.
A style guide was created and handed off to the programming company.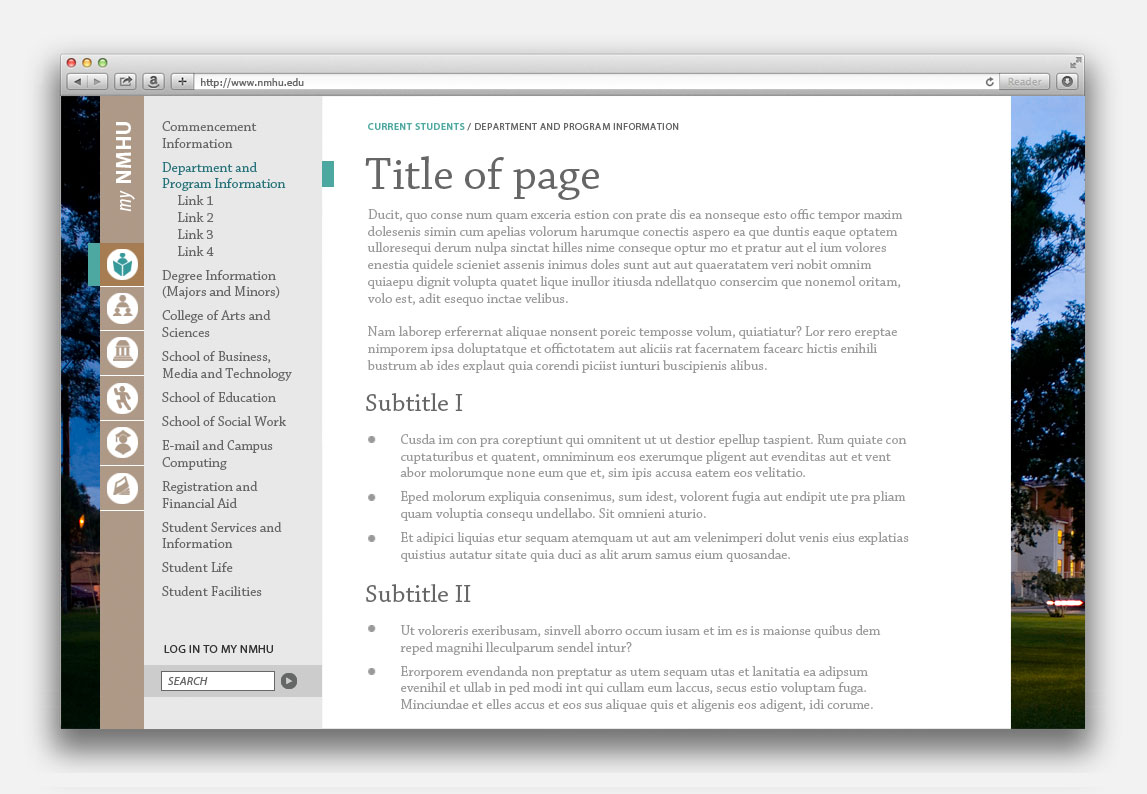 New Mexico Highlands University
Based on several earlier successful projects, NMHU hired Wollner Design to design their university's main Website. In addition to the Web design project, a "best practices" styleguide was produced for the communications team and is currently in use. The project is immense, involving approval of the director of university relations, administration, and faculty.

Armas in Education, a grant backed STEM tutoring service, also approached Wollner Design to redesign their Website.
Business Media and Technology
The newer established Business Media and Technology school of NMHU sought a "technology forward" look. Wollner Design provided cards and a new student handbook which merged the two departments.
New Mexico Highlands University
NMHU hired Wollner Design to design several marketing pieces throughout the years. The following examples are a Legislative Finance Committee presentation booklet, Media Arts department recruitment flyer, re-branded department cards, and a certificate program flyer.
All of the projects involve collaborating with the university relations department, select administration, and department faculty.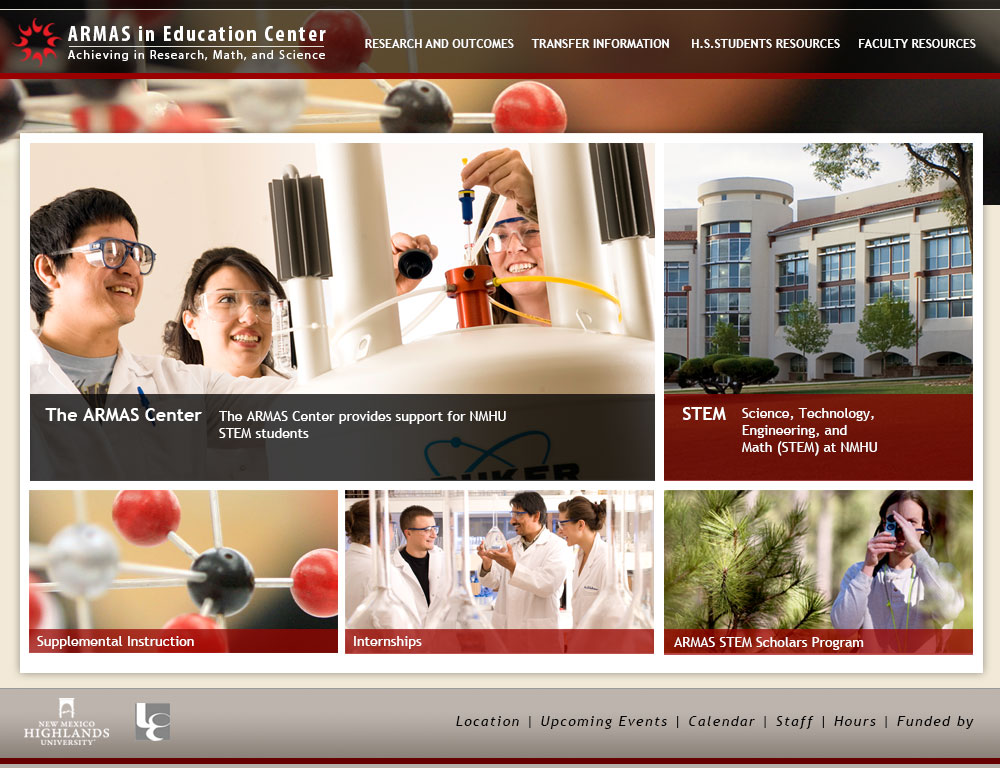 ARMAS
ARMAS was a division of the school that had grant money to launch a newer web presence. The look was intended to feel like a student resource and be completely updatable.
Wollner Design created a flexible CMS based on Expression Engine architecture. The in-house web administrator is successfully managing the project via the custom CMS.
NMHU Past